With the creation of this blog, I have found myself looking through the past at my fly fishing adventures. Most of the time, my mind reverts back to my favorite waters with my favorite fishing buddies. Although I love to think back on the fish I catch, I mostly enjoy thinking about the situation and the scenery.
Of the trips that stick out in my mind the most, one is a trip up in the High Unitas in Utah. Frequently, my school friend Ben and I would go. We had a blast walking up the river in our tennis shoes stalking the brookies. On one occasion, however, my beautiful wife joined me. She reminds me often that she out fished me too! These trips will forever linger in my mind as the best fishing on earth!
Here are a few pictures to give you a glimpse into my memories...
The replenishing alpine water flows down the Upper Provo. Every hole, riffle and run houses nature's beauty. What a place to go to "get-a-way!"
The blogs mascot!!!
My first and only Tiger trout. Since moving away, I regret never targeting them; they were so close to home; bigger and more aggressive too.
Can fly fishing get any better than this?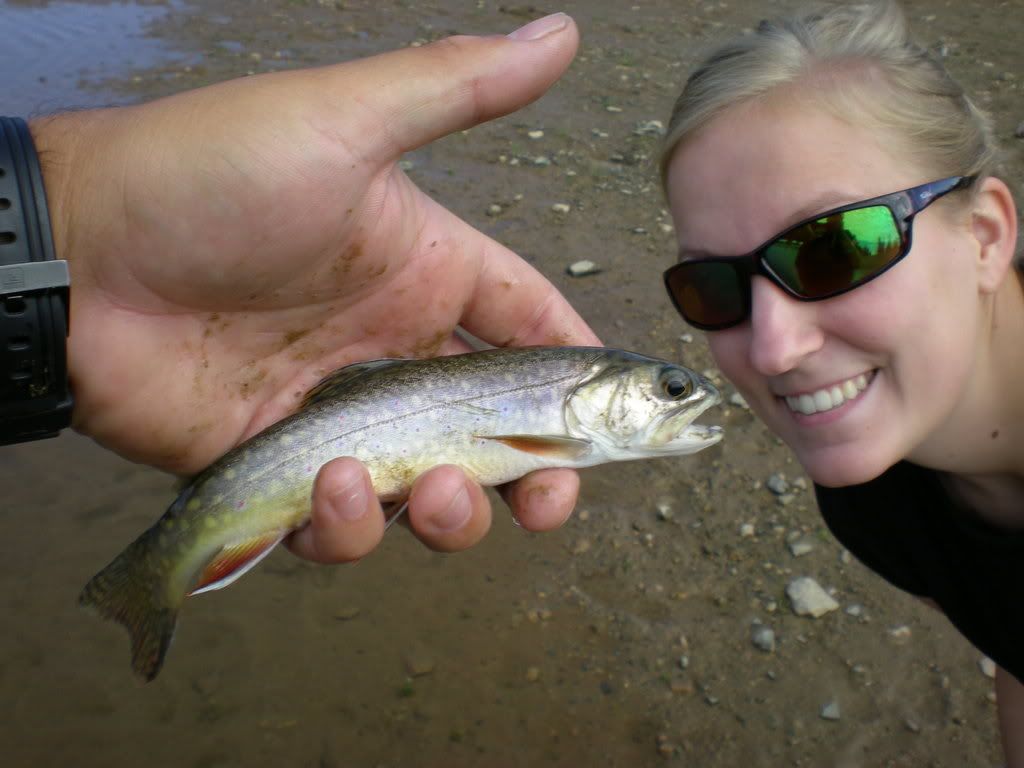 The wife's first brookie. This would have to be one of my most prized pictures!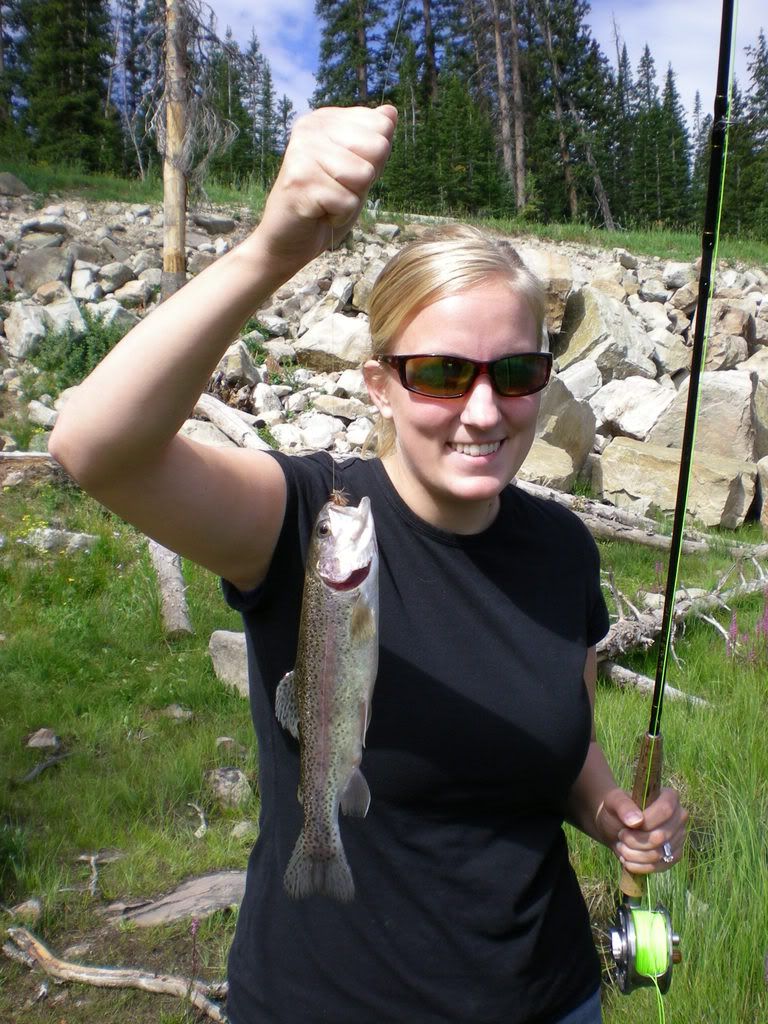 This is the wife's biggest fish on the fly to date. Since the coming of the new year, we both have committed to spending more time together fly fishing. We hope to get her into more fish and bigger fish.
Till next time, Durangler